Groupon has Active Sports Armband for iPhone and iPod Touch for $7.99. Multiple Colors Available. Free Returns. [Sold out? Get similar on Amazon]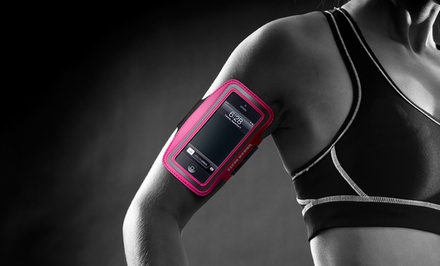 I also think this product is creative for all those active runners:
You can get this AdNArt Beat Bottle for iPhones for only $13.99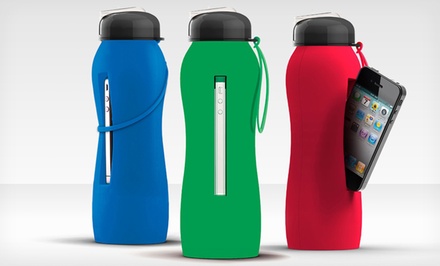 Just like visiting their favorite undersea nightclub, iPhones slip inside this portable water bottle, where the music they play is amplified around them. The bottle's interior holds up to 18 oz. of water, which can be sipped through a flip spout, while a layer of silicone keeps phones from getting wet. The eco-friendly, BPA-free bottle can be carried by its wrist strap or gripped in the curve of its hourglass shape.